By Pete Stauffer

Surfrider enters the New Year inspired to protect our ocean, waves and beaches. Read about our 3 priorities for 2021 and please join our efforts!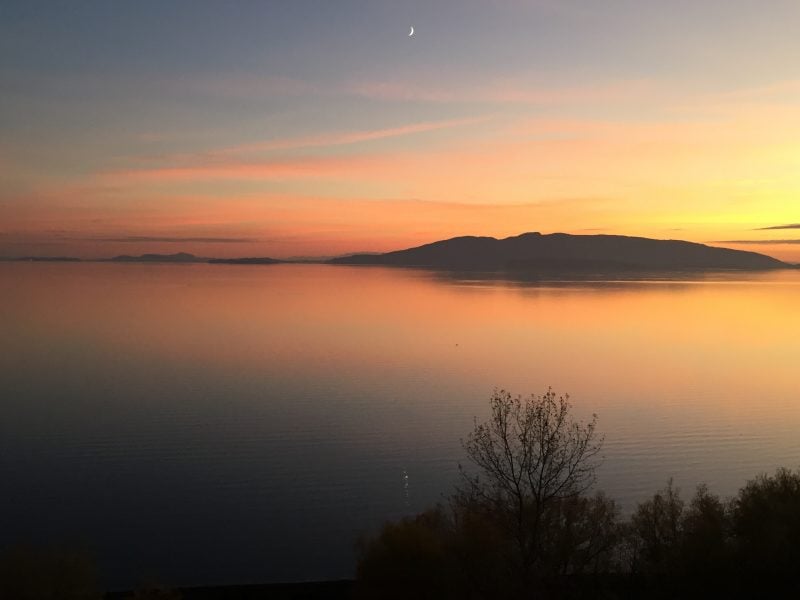 The coming year promises to be a time of change. After a tumultuous 2020 that most of us would like to forget, there are encouraging signs for 2021. Vaccines have been approved that will help tame COVID-19 and its impacts on society. And, on January 20th, the Biden administration will transition into power, stabilizing our democracy and providing new opportunities for coastal conservation.
As the Surfrider Foundation enters our 37th year, we are more passionate than ever about protecting our ocean, waves and beaches for all people. In 2021, we are focusing on 3 priorities - clean water, plastic pollution and climate change - which represent the most critical issues affecting our coasts. We are also committed to advancing environmental justice to ensure that the benefits of our work extend to all people.
Read more below about Surfrider's 3 priorities for 2021 and please join our efforts by volunteering with your local chapter or club and renewing your membership.
1) Protect Clean Water for all People
Water quality at our beaches is threatened by pollution, causing 20,000 health advisories to be issued each year. Surfrider pledges to protect coastal water quality by building awareness of local pollution problems and advocating for solutions. With 50 volunteer-run water testing labs across the U.S., our Blue Water Task Force will monitor over 450 beaches and perform more than 6,000 water quality tests this year. Surfrider will also wage advocacy campaigns at the local, state, and federal levels that protect clean water. This includes ensuring that the Biden administration and Congress uphold the Clean Water Act through sufficient funding and enforcement of water quality regulations and programs. Surfrider will also fight to restore clean water protections rolled back during the Trump administration that affect water quality downstream.
2) Keep Plastics out of the Ocean
Plastic pollution is one of the greatest threats to the health of our ocean. In 2021, Surfrider will pass and defend local, state and federal policies that keep plastic bags, cigarette butts, foam containers, straws and other forms of plastic trash out of the environment. Our priorities include passing the federal Break Free From Plastic Pollution Act and urging President-elect Joe Biden to be a #PlasticsFreePresient by implementing the Presidential Plastics Action Plan. We will also work to pass comprehensive plastics reduction laws at the state level while fighting preemption laws that block local governments from taking action on the issue. Through our Ocean Friendly Restaurants program, we will register 500 restaurants to ensure over 200,000 plastics-free meals every day. Finally, our grassroots network will remove 200,000 pounds of plastic and other trash from beaches and parks by engaging over 30,000 volunteers in cleanup events that build the grassroots movement to stop plastic pollution..
3) Demand Action on Climate Change
From sea level rise to extreme weather to ocean acidification, our coasts and ocean are under siege due to climate change. In 2021, Surfrider's network will demand our federal leaders take immediate action to reduce greenhouse gas emissions and help communities adapt to impacts already taking place. At Coastal Recreation Hill Day, Surfrider and our partners will meet virtually with over 125 congressional offices to push for real solutions to the climate change crisis. This includes passage of the Ocean Climate Solutions Act, which leverages the enormous power of the ocean to drive solutions to the climate crisis. We will also push the Biden administration to aggressively implement its climate plan including rejoining the Paris Climate Agreement and transitioning the U.S. to a 100% clean energy economy by 2050. At the local level, Surfrider will work with over 25 communities to plan for sea level rise and extreme weather events.
Please join Surfrider's efforts to protect our ocean, waves and beaches by volunteering with your local chapter or club and donating to support our coastal defenders!